AAdvantage elite status

The perks of being an elite status member
Enjoy a world of benefits designed to make your travel experience more enjoyable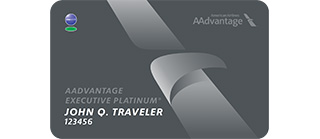 AAdvantage® Executive Platinum
4 one-way systemwide upgrades*
Complimentary auto-requested upgrades*
100-hour upgrade window
120% elite mileage bonus
Complimentary Main Cabin Extra and Preferred Seats*
3 free checked bags
Additional rewards starting at 150,000 Elite Qualifying Miles (EQMs)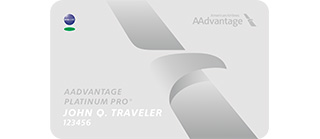 AAdvantage® Platinum Pro
Complimentary auto-requested upgrades*
72-hour upgrade window
80% elite mileage bonus
Complimentary Main Cabin Extra and Preferred Seats*
2 free checked bags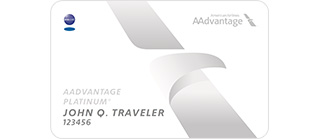 AAdvantage® Platinum
Complimentary auto-requested upgrades on flights 500 miles or less*
48-hour upgrade window
60% elite mileage bonus
Complimentary Main Cabin Extra and Preferred Seats*
2 free checked bags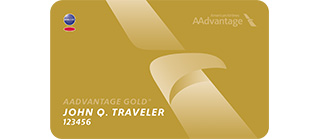 AAdvantage® Gold
Complimentary auto-requested upgrades on flights 500 miles or less*
24-hour upgrade window
40% elite mileage bonus
Complimentary Main Cabin Extra Seats at check-in+
Complimentary Preferred Seats*
1 free checked bag
Reach elite status in 2 ways
Here's how:
Earn Elite Qualifying Dollars (EQDs) plus Elite Qualifying Miles (EQMs) or Elite Qualifying Segments (EQSs) on eligible-fare tickets to qualify for Executive Platinum, Platinum Pro, Platinum or Gold status when you fly:
American Airlines or American Eagle®
oneworld® member airlines
Codeshare flights with an American Airlines flight number
Plus, Full-fare Economy, Business and First tickets on American-marketed flights will earn EQMs at a higher rate – getting you to elite status faster.
Elevate your status and move up to elite benefits
Earn EQMs, EQSs and EQDs during the calendar year to qualify
You'll be able to qualify for a higher elite status in 2020 with lower Elite Qualifying Dollar (EQD), Elite Qualifying Mile (EQM) and Elite Qualifying Segment (EQS) requirements.
Elite status qualification for 2020:
Qualification
Executive Platinum
oneworld® Emerald
Platinum Pro
oneworld® Sapphire
Platinum
oneworld® Sapphire
Gold
oneworld® Ruby
EQMs
60,000
45,000
30,000
15,000
EQSs
60
45
30
15
EQDs
$9,000
$6,000
$4,000
$1,500
EQMs, EQSs and EQDs
This content can be expanded
EQMs
EQMs represent a percentage of the actual miles flown (including applicable minimum mileage guarantees) based on the airline and the booking code purchased.
AAdvantage® members earn a base of 500 EQMs for eligible flights under 500 miles on American and oneworld® airlines; 250 EQMs for eligible flights under 500 miles on Basic Economy fares for travel through December 31, 2020. Starting January 1, 2021, Basic Economy fares won't earn EQMs, EQSs or EQDs.
To calculate final EQMs earned, the multiplier for airline and booking code flown is applied to this base.
EQMs don't include class-of-service bonus miles, elite bonuses, other participant miles, any other AAdvantage® bonus mileage, or miles obtained from BuyMiles or GiftMiles.
More ways to earn EQMs
AAdvantage® Aviator® Silver MasterCard® accounts can earn 5,000 EQMs for every $20,000 in qualifying net purchases each calendar year (up to 10,000 EQMs each year).
Citi® / AAdvantage® Executive World Elite® Mastercard® cardmembers earn 10,000 EQMs after spending $40,000 in purchases within the year.
EQSs
EQSs are segments you earn on eligible purchased tickets for flights on American or partner airlines.
EQDs
EQDs are awarded based on ticket price (includes base fare plus carrier-imposed fees, but excludes government-imposed taxes and fees) on American Airlines-marketed flights.
Flights marketed by oneworld® carriers will earn EQDs based on a percentage of the flight distance and the fare class purchased.
Learn about the EQMs, EQSs and EQDs you can earn when traveling with American or partner airlines:
American Airlines marketed codeshare flights (ticket must reflect an American Airlines flight number)
Qualification and membership period
This content can be expanded
There are two timelines associated with elite status membership – the qualification period and the membership period.
Qualification period
January to December
Your EQMs and EQSs earned from January 1 to December 31 determine your AAdvantage® elite status
You receive elite benefits immediately when you qualify and for as long as you meet the standard qualification requirements
Your benefits will last through the end of the next membership year
Membership period
Membership for elite status is valid from February 1 or the day you qualify, through January 31 of the following year
How the qualification timeline works
Since you begin receiving elite benefits immediately upon qualification, the beginning of your membership year is the day you qualify for your elite level. Then, when the new membership year begins, every elite member's year starts over.
For example:
If you earn 25,000 EQMs on December 31, 2018, your AAdvantage® Gold membership is valid through January 31, 2020
If you earn 25,000 EQMs on July 31, 2019, your AAdvantage® Gold membership is valid through January 31, 2021
Upgrades for elite members
Complimentary and 500-mile upgrades***
On American marketed and operated flights:
Upgrades from Main Cabin to the next class of service on flights within/between the U.S. (including Hawaii), Canada, Mexico, the Bahamas, Bermuda, the Caribbean and Central America
Executive Platinum and Platinum Pro members get unlimited, auto-requested complimentary upgrades
Platinum and Gold members get unlimited, auto-requested complimentary upgrades for flights 500 miles or less and can use 500-mile upgrades to pay for upgrades on all other flights
Systemwide upgrades***
As an AAdvantage® Executive Platinum member, you receive 4 complimentary one-way systemwide upgrades upon qualification. You can also receive additional systemwide upgrades as a reward upon reaching 150,000, 200,000 and 250,000 EQMs. If upgrade seating is available, you or any passenger you designate may enjoy confirmed upgrades to the next class of service at the time of booking on most Business and Economy Class fares when flying on American marketed and operated flights.
More of a good thing: Earn more miles when you fly
Bonus miles
Executive Platinum members earn a 120% bonus, Platinum Pro members earn an 80% bonus, Platinum members earn a 60% bonus and Gold members earn a 40% bonus on top of base miles earned traveling with American and participating oneworld® airlines.
AAdvantage® Million MilerSM program
Fly a million miles with us and enjoy Gold status for the life of the Gold program, bonus miles and more.
*Benefit may not be available on all flights.
***500-mile upgrades (including complimentary upgrades for elite members) and systemwide upgrades cannot be used with a Basic Economy fare.
+Gold members who buy Main Cabin Extra seats on or after September 5, 2018 will no longer receive a 50% discount.